Our underfloor heating service
Understandably popular, once experienced underfloor heating is something we'd all like in our homes. It's important to have not only a good installer, but a careful builder to ensure the system is installed correctly, damage free and to the manufacturers requirements.
Easy to incorporate into a new build or extension, options are available to make it straightforward in your existing spaces too. Whether it's a plumbed in system or wired in mats you require, we can advise and provide the system that's right for you.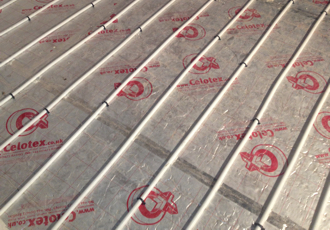 //
//
//
//
//
//
//
//
//
//
//
//
//